THE THOMAS R. ELSASSER FUND IS IN NEED OF OUR HELP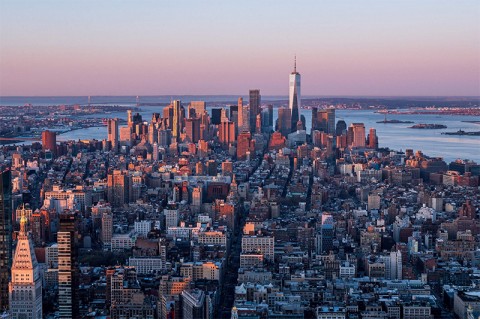 THE THOMAS R. ELSASSER FUND
Many have heard of The Elsasser Fund, but not many know how it started or who Thomas Elsasser was, so I will give you a little background. Tommy Elsasser was one of us. He was an ordinary guy, who did some extraordinary things. Tommy was a NYC Firefighter, who worked at Ladder 104 in Brooklyn in the 1980's. And like most of us back then, he worked a "side job" to support his family. Tom was a good athlete and competed in many sports, but softball was his love. He was a member of the FDNY all-star team, that travelled around the country competing against many police and fire teams. With all this going on, Tommy still managed to organize an Annual Citywide Softball Tournament, with the express purpose of raising money for the FDNY Widows and Children's Fund. This Tournament continues today in his honor. In 1989, Tommy Elsasser passed away from a non-job-related illness. His loss devastated his colleagues and friends. They wanted to keep his memory alive and approached me as UFA Brooklyn Trustee, to start a fund in his memory. In 1992, after much discussion, The Thomas R. Elsasser Fund was started. So, what is The Thomas Elsasser Fund? The Elsasser Fund is NOT an FDNY sponsored fund. It is NOT run by the Fire Unions. It is a fund run by Firefighters and Fire Officers with the express purpose of taking care of the families of our active members, who die Non-Line-of Duty. Line of duty families, receive an FDNY pension and other benefits, upon the death of their loved one, the non-line-ofduty families do not. That creates a big financial burden on each NLOD families. The Silver Shield Foundation and the Police and Fire Line of Duty Widows and Children's Fund, who do great work for our families, provide Scholarships for the children of our fallen heroes, as well as annual financial support to all line of duty families, through contributions from Wall Street and other corporate benefactors. The non-line-of duty families are not eligible for these benefits. In the 1980's and 1990's, we were losing an average of 6 firefighters/fire officers a year, due to non-line-of duty causes. Some died from illnesses not covered as line of duty, some died from car accidents, some died as victims of violence in the City and some died of suicide. The one thing they all had in common, was that their families lost a loved one and their lives were turned upside down. For these reasons we decided to start the Thomas R. Elsasser Fund. In 1992, with a $5,000 donation from the FDNY Hockey Team and some other donations from firefighters and friends, we gave out $1,000 in "Scholarships", to the children of the firefighters who died that year, Non-line-of-duty. That was our humble beginning. As word travelled throughout the job, other sports teams offered annual support for our fund as well as the Annual Al Ronaldson Citywide Golf Tournament which raised quite a bit of money for us, so that our fund could grow. And, in 1994, we officially incorporated and became a 501-C-3 Tax exempt Charitable Fund and we were on our way. Through the generosity of our members and other benefactors, we were able to expand our program so we could give additional support to these families. Besides our Annual Holiday remembrance checks to the spouse and the children, The Elsasser Fund also offers a catastrophic Insurance Policy and an Aflac Cancer Insurance policy to each of the families at no cost. Finally, our fund also addresses other financial needs that our families may experience during the year by offering to assist them with home repairs, medical and dental bills or other bills creating a burden on their families, up to $5,000 with Board approval. Speaking of The Elsasser Board, the Board is made up of a Chairman (Kevin Gallagher); an Honorary Co-Chair from both the UFA and the UFOA Boards; representatives from many of our FDNY sports programs; our Legal Advisor, Michael Block; our accountant/ actuary, Sheila Pettit; our Treasurer (Bob Straub); as well as other UFA/UFOA Board members and friends. For the last 28 years each of these individuals have given countless hours without pay, to assure that this fund is running properly. I can't thank them enough for their efforts. We have recently added Stan Reimer, from the Honor Emergency Fund, to serve as an additional resource for financial assistance for our families and another long-time friend and Board member Gerard Snell who provides counselling services, free of charge to our families as needed.
As you can see, the Elsasser Fund has been providing much needed assistance to our NLOD families for a long time. Nearly ten million dollars of support has been given to our families over the last 28 years. This would have never been accomplished without the continued efforts of our Fire Department family and friends. We also had a special group of benefactors who have made major contributions throughout the years. One private fund, donated nearly $800,000 to the Elsasser Fund, when they heard of what we did and who we supported. One firefighter that asked for anonymity, left his entire Estate (nearly $600,000) to the Elsasser Fund upon his death because he believed in what we were doing and wanted to support our families. Without people like these, we could have never done all the additional programs, we have been able to provide for our families. But despite these very generous donations, the backbone of our fund are our friends and firefighter family. Without your continued donations, our fund would have to drastically cut back on our support to our families. 2020 was a very difficult year for the Elsasser Fund. With COVID dominating our lives, many of our support groups, including our FDNY Sports teams, had to cancel their programs and could not make their generous contributions to our fund. Similarly, some of the private donations, that we receive annually, have been cut back due to the current economic environment. This leaves us with some very difficult decisions. We currently have 83 families and 44 children under the age of 24 actively participating in our fund. Each spouse receives $2,500 and each child receives $1,000 during the holiday season. We still managed to provide nearly $300,000 of assistance to these families from our reserve fund this year. However, this will be unsustainable going forward without new funding. I would ask that you consider making a donation to our fund, so that we can continue to assist these families who need our support. Every contribution is tax exempt and every donation will be greatly appreciated. Thank you for taking the time to read this rather long letter, but I wanted to cover all aspects of our Fund. In this way the word can get around to add awareness of exactly what we do and what
the Elsasser Fund is really all about.
Fraternally, Kevin Gallagher- Engine 280 (retired)
FDNY Thomas R. Elsasser Fund- Chairman
TO DONATE NOW:
Make your check payable to The Thomas R. Elsasser Fund and send to
The UFA
204 East 23rd St. NY, NY 10010,
Attention: Sheila Pettit
Donations are very much appreciated and are Tax Deductible.
Stay Informed
When you subscribe to the blog, we will send you an e-mail when there are new updates on the site so you wouldn't miss them.